Conversational leadership is an approach to working together, emphasizing on the power of conversation. What are the conversations  that enable and disable the quality and performance of work? As an individual, as a group or team and as an entire organization.
Given the stage you are in, what are the conversations that need to stop, to start or to change? Conversational leadership does not mean indulging in endless talking but rather identifying and engaging with the crucial and often courageous exchanges. This facilitates meaningful change, increases adaptability and supports development.
Our work is build around the following principles:
– Stopping the conversation you or the organization are having now.
– Cultivating a friendship with the unknown: The disciplines of asking beautiful questions.
– Coming to ground: Making contact with the courageous conversation.
– Cultivating robust vulnerability: Moving the conversation along what David calls 'the axis of vulnerability'. Asking for visible and invisible help.
– Artistry: Developing and practicing your own form of artistry.
– Making the invitation:The crucial marker of good leadership.
– Bringing in the harvest: The ability to bring to a culmination all of the hard work we put into our preparation through the first six elements.
Invitas, Institute for Conversational Leadership, creates tailored programs for organizations large and small, with a view to reframing and transforming the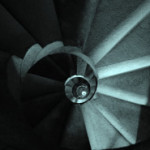 understanding and practice of leadership through the medium of courageous conversations.
Inside organizations:
– We support individuals on having the courageous conversations.
– Those in leading positions we support to lead others in conversation and creating safe and yet challenging working environments.
– We support those who are leading an organization to understand that making conversational leadership part of the daily practice makes business sense.
For external consultants and coaches we provide a comprehensive year long program to deepen the understanding of conversational leadership.
For individual we organize workshops
For exploring the possibilities in your organization or team, we suggest to have a conversation. Call Walter Berghoef at +31 651444000.
And we organize open events to get introduced to and stayed linked to this line of thought, such as the one on 10th June 2016.
See more on Invitas. In The Netherlands De HartWerkenGroep is associated with Invitas.